Indian Land, SC Appliance Repair, Appliance Parts, Refrigeration
We know your appliances better than anyone! Our parts department compliments our service department and vice versa! Call us with the model and serial number and we can ship the needed part to you the same day. Knobs, filters, hoses, silverware baskets, door gaskets, thermostats, timers, heaters and every other part for all your appliances are available from our parts department. If we don't have a part in stock, we are normally able to order and have the very next day when you arrive at our door! We can also have it shipped directly to you within 48 hours! Call now (803) 324-5035
Appliance Parts
Appliance Parts We Do Not Stock, We Can Have The Next Day In Most Cases.
Competitive Prices
We have competitive prices! No matter what brand of your appliance! We can supply you with the part!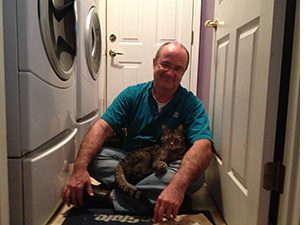 Call Us
Career Opportunites
Position: Service Technician
Competitive Pay
Flexible Hours
Family Oriented Work Environment
Company Benefits
Training Provided
Email Karen to setup an interview oakesappl@comporium.net
Sales or Customer Support
Feel free to contact us!
Telephone: 803-324-5035
Email us
Address:
1671 Celanese Rd. Rock Hill, SC 29732
Hours of Operation:
Mon. - Thu. 8:30am - 5:00pm
Fri. 8:30am - 4:00pm
Sat. / Sun. Closed (service may be requested on Sat. am)
Listed Below Are the Most Common Parts Brand Names and A Few Common Appliance Parts
Whirlpool, Maytag, Kitchen Aid, Jenn-Air, G.E., Hotpoint, Admiral, Amana, Frigidaire, Bosh, Kenmore, Tappan, Electrolux, Estate, Gibson, White-Westinghouse, Crosley, Broan, LG, Norge, Speed Queen, RCA, Kelvinator, Roper, Sears, Magic Chef, Hardwick, Brown, Modern Maid, And More...
Dryer Elements
| | | |
| --- | --- | --- |
| 279838 - | Whirlpool | Element |
| 3387747 - | Whirlpool | Element |
| WE11x10007 | G.E. | Element |
| 5300622032 | Frigidaire | Element |
Ignitors
| | | |
| --- | --- | --- |
| WB13K21 | G.E | Ignitor |
| 279311 | Whirlpool | Ignitor |
| 5303935066 | Frigidaire | Ignitor |
Ice Makers
| | | |
| --- | --- | --- |
| 1129316 | Whirpool | Ice Maker Kit |
Pumps
| | | |
| --- | --- | --- |
| 35-6465 | Maytag | Pump |
| 3363394 | Whirlpool | Pump |
Washing Machine Lid Switches
| | | |
| --- | --- | --- |
| 285671 | Whirlpool | Lid Switch |
| 3949247 | Whirlpool | Lid Switch |
| 3949238 | Whirlpool | Lid Switch |
Washing Machine Parts
| | | |
| --- | --- | --- |
| 285753A | Whirlpool | Coupling |
| 80040 | Whirlpool | Agitator Dogs |
Dryer Belts
| | | |
| --- | --- | --- |
| WE12M29 | G.E. | Belt |
| WE12X1014 | G.E. | Belt |
| 341241 | Whirlpool | Belt |
| 691366 | Whirlpool | Pulley |
Dryer Thermal Fuses
| | | |
| --- | --- | --- |
| 3392519 | Whirlpool | Fuse |
| 3390719 | Whirlpool | Fuse |
| 279816 | Whirlpool | Fuse Kit |
| 279769 | Whirlpool | Fuse Kit |
Refrigerator Filters
| | | |
| --- | --- | --- |
| 4396508 | Whirlpool | Filter |
| UKF8001 | Maytag | Filter |
| MWF | G.E. | Filter |
Oakes Appliance serves the following Charlotte Metro / York County, Lancaster SC communities: Rock Hill, Lancaster, Fort Mill, Tega Cay, York, Lake Wylie, Clover, Indian land, McConnels, River Hills, Steele Creek, Pineville, Charlotte